Website Terms and Conditions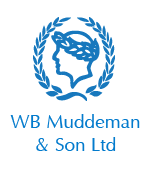 This website is a service provided by WB Muddeman & Son Ltd, https://muddemans.co.uk. The information contained in this website is for general information purposes only. The information is provided by WB Muddeman & Son Ltd and whilst we make every reasonable effort to ensure that the information provided on this site is accurate, we make no representations, warranties or guarantees of any kind, express or implied, regarding the completeness, accuracy, reliability, satisfactory quality, fitness for a particular purpose, compatibility or security of information, products, services, or related graphics contained on the website for any purpose (or to third party information, products and services). Any reliance you place on such information is therefore strictly at your own risk.
In no event will we be liable for any loss or damage including without limitation, indirect or consequential loss or damage, or any loss or damage whatsoever arising from use or loss of use of data or profits arising out of or in connection with the use of this website.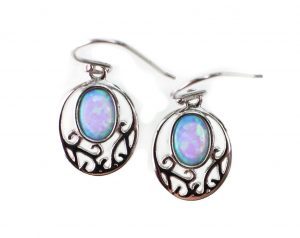 Through this website you are able to link to other websites which are not under the control of Design Inspiration. We have no control over the nature, content and availability of those sites. Linking should not be taken as endorsement of any kind of the website linked to, including any products and services referred to in that website, nor does it imply that there is an association between WB Muddeman & Son Ltd and the operators of that website. WB Muddeman & Son Ltd cannot guarantee that these links will work all the time and has no control over the availability of linked pages. We advise you to read the privacy statements of other sites when you leave this website.
Every effort is made to keep this website up and running smoothly. However, WB Muddeman & Son Ltd does not guarantee uninterrupted access to this website. WB Muddeman & Son Ltd does not accept any responsibility for any damages, which arise from the loss of use of this information.
Copyright in this website belongs to WB Muddeman & Son Ltd, unless otherwise indicated.
Buying Online from Us
Simply browse our store and add any items that you wish to buy into the 'basket'. After you have finished your selection, click on 'order' and your order will then be processed by us. If you currently have an account with us we shall send your order out by Royal Mail (UK and EU). If you are not an account holder we can set one up for you within our *credit terms. Alternatively you can pay a proforma invoice.
All items are priced in GBP (British Pounds)
*Credit Account Customers may be set up following the approval of necessary credit checks.
Postal & Shipping
We aim to deliver UK orders within 3 business days from receipt of order.
We ship to the UK, the EU and many other International countries. Shipping costs vary dependent upon destination of goods. UK mainland and Channel Islands items are shipped using Royal Mail. Countries within the rest of the EU may be delivered via Royal Mail Signed For International, Royal Mail Airsure or FedEx. All other International deliveries are sent FedEx.
Pricing and Items Not in Stock
We reserve the right to modify any prices within the web site without prior notice. Prices quoted at the time of order are current and will not vary from the prices quoted at the Checkout. Items 'Out of Stock' may be placed on 'Back Order' for later delivery.
Sales Tax Charges (VAT)
UK orders are charged VAT
EU orders with a valid EU VAT number are VAT exempt
EU orders without a valid EU VAT number are charged VAT
International orders (except EU) are VAT exempt
Returns Policy
Damaged or faulty goods must be notified to us within 3 working day from receipt and returned to us within 7 working days. Failure to notify us may result in the rejection of the returned goods. We reserve the right to charge a handling and restocking fee for items returned for reasons other than being damaged or faulty. Goods returned without prior authorisation may not be accepted for credit.